Transform P&L Monitoring for Your Restaurant with Projected Budgets and Live Data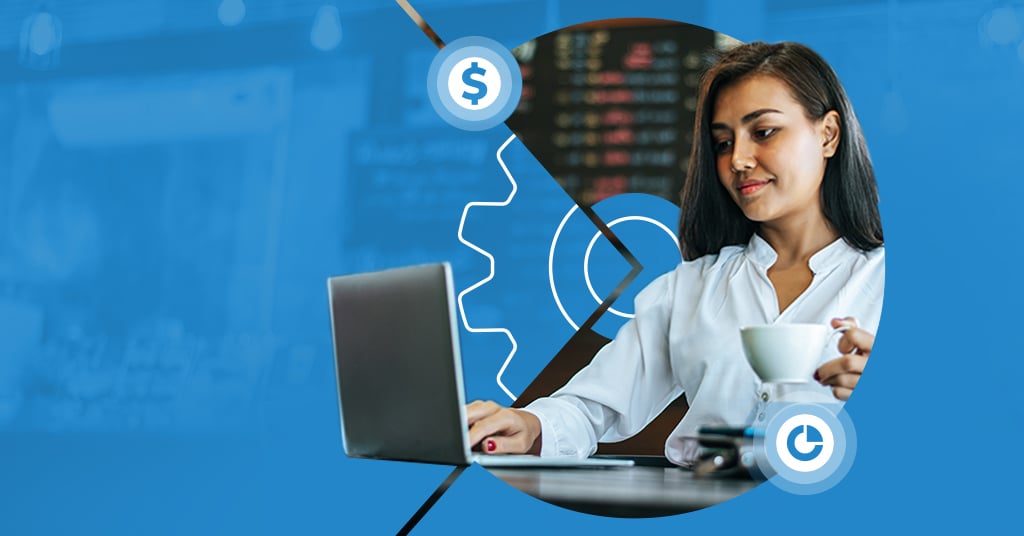 by Analytix Editorial Team
September 12, 2023
Introduction
How is consistent P&L monitoring for restaurants helpful? Also, why should mid-month timing matter at all? Traditionally, restaurants relied on end-of-month data to evaluate their financial performance. However, leveraging projected budgets and real-time data has emerged as a game-changer in the industry. In this blog post, we will explore the numerous benefits of using projected budgets and live data to accurately reflect the P&L statement , as it relates specifically to the restaurant industry.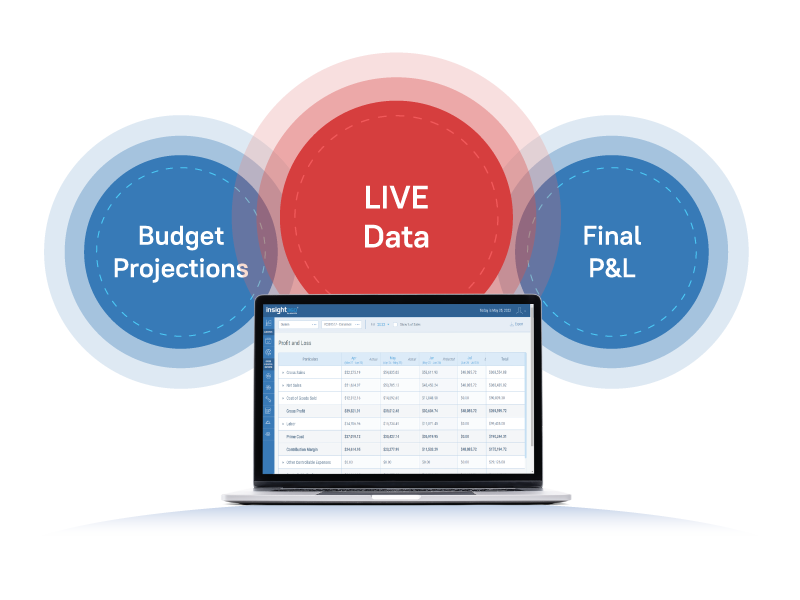 1. Improved Cost Control
By adopting projected budgets and live data, restaurants gain early visibility into their financial performance mid-month, which allows for more efficient cost control and expense management. Identifying potential variances promptly allows restaurant owners and managers to take proactive measures to reduce costs, optimize inventory, and adjust purchasing decisions. This level of control can significantly impact the business's bottom line and overall profitability.
2. Prompt Menu Adjustments
Restaurants face the challenge of continuously adapting their menus to meet customer demands and market trends. Utilizing projected budgets and real-time data empowers restaurant owners to assess the profitability of individual menu items at the mid-month mark. By analyzing sales data and cost of goods sold (COGS), they can identify low-performing or high-cost items and make prompt adjustments. This helps optimize the menu, improve customer satisfaction, and increase profitability.
3. Improved Restaurant Labor Management
Labor costs represent a significant portion of a restaurant's expenses. Mid-month P&L monitoring allows restaurants to evaluate labor costs and effectively manage staffing levels. By analyzing factors such as sales volume, customer traffic patterns, and historical data, managers can schedule staff efficiently to align with demand, thereby avoiding unnecessary labor expenses while maintaining excellent customer service.
4. Accurate Inventory Management
Projected budgets and real-time data allow restaurants to track inventory levels and estimate needs accurately. By integrating sales data and inventory information, owners and managers can identify potential stockouts, avoid over-ordering, and make informed purchasing decisions. This streamlines inventory management, reduces food costs, and prevents unnecessary financial losses.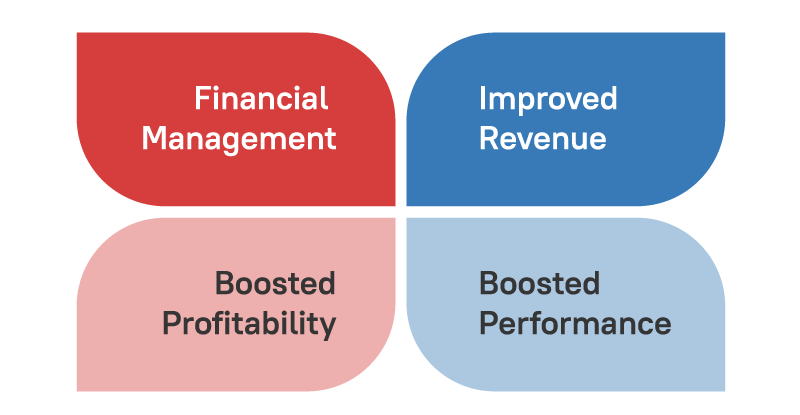 5. Proactive Financial Decision-Making
Waiting until the end of the month to assess financial performance restricts the ability to respond proactively to emerging financial challenges. Utilizing projected budgets and live data allows restaurant owners to make proactive financial decisions mid-month. Whether these decisions relate to renegotiating vendor contracts, adjusting pricing strategies, or implementing cost-saving initiatives, these decisions can positively impact the restaurant's profitability, cash flow, and long-term sustainability.
6. Greater Investor Confidence
For restaurants with external investors or stakeholders, utilizing projected budgets and live data to present an accurate mid-month P&L statement can significantly boost the confidence of these stakeholders. Investors value transparency and the ability to make data-driven decisions. By demonstrating a proactive approach to financial management and the ability to adapt swiftly to market changes, restaurants can attract investment and build stronger relationships with stakeholders.
Conclusion
In the restaurant industry, relying solely on end-of-month P&L statements is no longer sufficient for financial success. Leveraging projected budgets and live data revolutionizes P&L monitoring by empowering restaurants with real-time insights and proactive decision-making capabilities. More efficient cost control, timely menu adjustments, optimized labor management, accurate inventory control, and proactive financial decision-making are just a few of the many benefits that mid-month P&L monitoring offers. By embracing these practices, restaurants can improve profitability, optimize operations, and thrive in a competitive market while delivering exceptional dining experiences to their customers.
Next Steps
Discover a New
Level of Insights
Elevate your business with our free demo and discover the transformative potential of our product.