Customer Satisfaction Analytics : Guidelines for Improving Restaurant Customer Experience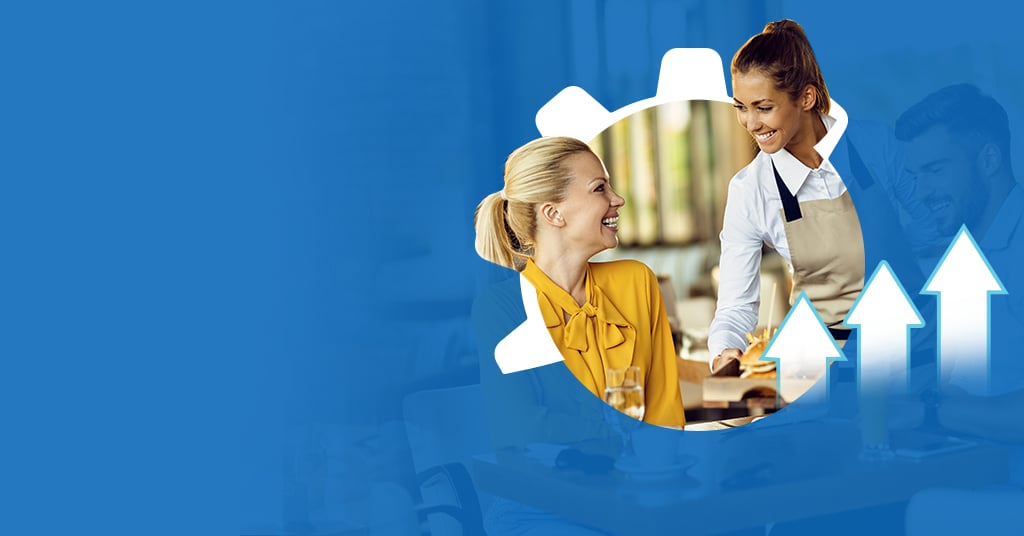 by Analytix Editorial Team
November 15, 2023
In the competitive world of the restaurant industry, it's no secret that the key ingredient for success is delivering an exceptional customer experience. The dining experience encompasses more than just delicious food; it encompasses ambiance, service, and the overall feeling a guest takes away from their visit. To consistently improve this crucial aspect, restaurant owners and managers are turning to an indispensable tool – guest satisfaction analytics, also referred to as customer satisfaction analysis.
Why is Customer Satisfaction Analytics Essential?
In a world where customer feedback can spread like wildfire on social media and review platforms, it's essential for restaurant owners to stay ahead of the curve. Customer satisfaction – or guest satisfaction analytics allows you to do just that by harnessing data from various sources, including surveys, online reviews, and comment cards.
Here's how it can significantly enhance your restaurant's customer experience.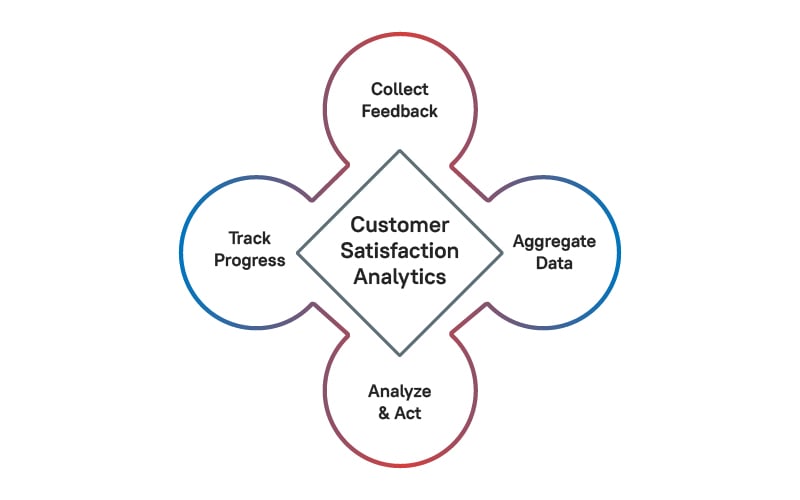 1. Real-time Feedback:
Guest or customer satisfaction analytics provides real-time insights into what your customers are saying about your restaurant. Whether it is positive or negative feedback, having access to restaurant customer experience data promptly allows you to address concerns immediately and capitalize on compliments.
2. Identify Trends:
By aggregating and analyzing feedback data over time, you can identify trends and recurring issues. This knowledge empowers you to make data-driven decisions to enhance your restaurant's overall experience continually.
3. Personalization:
Understanding your customers' preferences, from their favorite dishes to their seating preferences, enables you to create personalized experiences. For instance, you can offer special promotions on their preferred menu items or reserve their preferred table automatically.
4. Staff Training:
Guest satisfaction analytics as well as data from restaurant customer experience can highlight areas where your staff may need additional training. Whether it's improving wait times, communication, or problem-solving skills, data can help you identify and address skill gaps.
5. Menu Optimization:
By analyzing customer feedback , you can gain insights into which dishes are most loved and which may need improvement or replacement. This information can guide menu optimizations that cater to your customers' preferences.
6. Pricing Strategies:
Guest or customer satisfaction survey data can reveal if your pricing aligns with the perceived value of your offerings. You can adjust your pricing strategies based on customer feedback to strike the perfect balance between quality and cost.
7. Compare Data Across Sources:
By harnessing Guest Satisfaction data, as well as other key data points from POS, payroll and accounting sources, you can dissect your data in different ways to see what is most affecting both positive and negative reviews. For instance, if you compare it to sales data, you can analyze whether reviews are affected by busy or slow times. By comparing this data to labor data, you can discover how being over or understaffed affects the overall experience of the guests.
How to Implement Guest or Customer Satisfaction Analytics
Collect Feedback: Start by collecting feedback through surveys, comment cards, online review platforms, and social media channels. Encourage customers to provide honest feedback and make it easy for them to do so.
Aggregate Data: Utilize software tools to aggregate data from various sources into a centralized dashboard. This makes it easier to analyze and draw insights from the data.
Analyze and Act: Regularly review the feedback data and identify areas for improvement. Collaborate with your staff to implement changes and monitor their impact on guest satisfaction.
Track Progress: Continuously track your progress by measuring key metrics such as Overall Satisfaction Score (OSAT). This allows you to see the impact of your efforts over time.
Conclusion
In today's hyper-competitive restaurant landscape, customer satisfaction analytics is a game-changer. It empowers you to not only meet but exceed your customers' expectations consistently. By collecting and analyzing guest feedback and creating a customer satisfaction analytics report, you can create a recipe for success that keeps customers coming back and spreading positive word-of-mouth, all while boosting your restaurant's bottom line. In the end, it's a win-win for both your business and your valued patrons.
Next Steps
Discover a New
Level of Insights
Elevate your business with our free demo and discover the transformative potential of our product.