Conducting Effective One-on-One Meetings: A Guide for Multi-unit Restaurant Owners and Store Managers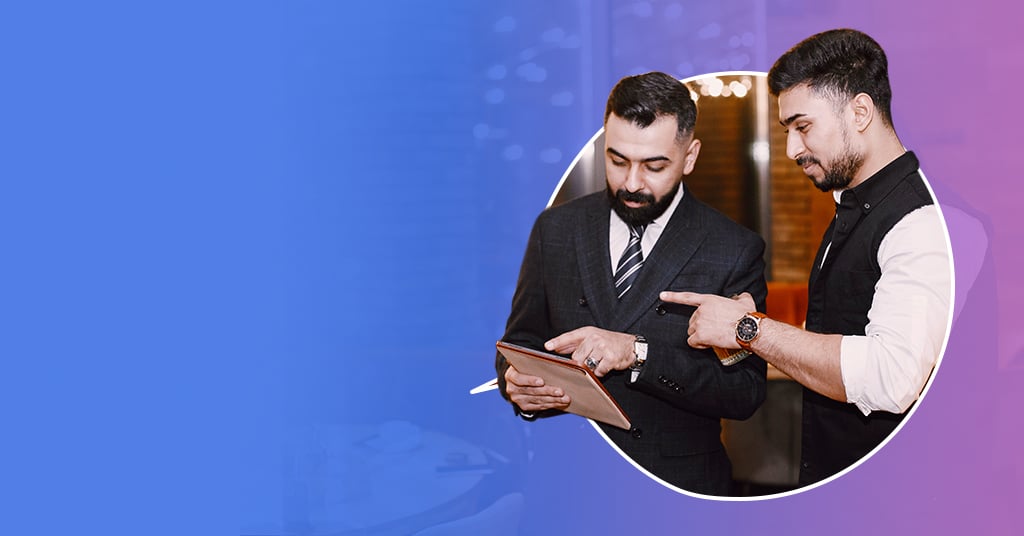 by Analytix Editorial Team
October 2, 2023
Introduction
Running a multi-unit restaurant business comes with its own set of challenges and responsibilities. One crucial aspect of effective management involves conducting productive one-on-one meetings with store managers. These meetings offer a platform for aligning expectations, setting goals, and discussing key performance indicators (KPIs) for multi-unit restaurant management. In this guide, we'll explore the steps to conduct impactful one-on-one meetings that lead to better communication, improved performance, and ultimately, the success of your multi-unit restaurant business.
1. Distributing KPIs Strategically
Key Performance Indicators (KPIs) serve as the backbone of your business's success. To begin, identify the most critical KPIs that align with your restaurant's objectives. These might include metrics such as sales revenue, customer satisfaction scores, food cost percentages, and employee turnover rates.
Once you've identified the most relevant KPIs, distribute them among your store or multi-unit restaurant managers. However, avoid overwhelming them with a long list of metrics. Instead, focus on a select few that truly reflect the health of the business. Every multi-unit restaurant manager should have a clear understanding of their KPIs and how their performance impacts the overall success of the restaurant chain.
2. Establishing a Single Source of Data for KPIs
Consistent and accurate data are crucial for effective decision-making. Implement a centralized system that stores and updates KPI data in real time. This could be a digital dashboard or a management software tool. Having a single source of information ensures that all stakeholders are on the same page and minimizes confusion arising from discrepancies in data interpretation.
Encourage store managers to regularly update this system and be sure to provide them with access to relevant resources and training to ensure accurate data entry. A unified platform fosters transparency and empowers managers to take ownership of their KPIs.
3. Setting Budgets and Goals for Aligning Expectations
Setting budgets and goals is an essential step toward aligning expectations with store managers and the overall multi-unit restaurant management team. Clearly defined budgets help managers make informed decisions about spending, staffing, and resource allocation. Goals provide a target for managers to strive towards and offer a sense of direction.
Collaborate with each store manager in a multi-unit restaurant business set-up to establish realistic budgets and goals that consider factors such as location, market trends, and historical performance. Ensure that these objectives are both challenging and attainable, as this will motivate managers to excel in their roles.
4. Conducting Productive Weekly Progress Meetings
Regular communication is the cornerstone of effective management in a multi-unit restaurant business set-up. Schedule weekly one-on-one meetings with store managers to review their progress toward KPIs and goals. These meetings offer an opportunity to discuss achievements, challenges, and potential solutions.
During these meetings, encourage managers to provide insights into their strategies, share best practices, and seek guidance where needed. Focus on fostering a two-way conversation that promotes learning and growth for the entire multi-unit restaurant management team. Use the centralized system to regularly review data and celebrate successes while addressing areas that require improvement.
5. Providing Constructive Feedback and Support
Constructive feedback is valuable for professional development in any business. As a multi-unit restaurant business owner, it's your responsibility to provide insightful feedback that guides managers toward success. Acknowledge their achievements and contributions and address any shortcomings with a growth-oriented mindset.
Offer support in the form of resources, training, and mentorship to help managers overcome challenges. When managers feel supported, they're more likely to take ownership of their roles and strive for continuous improvement.
Conclusion
Effective one-on-one meetings with store managers are a cornerstone of successful multi-unit restaurant management. You can create a culture of accountability, communication, and growth by strategically distributing KPIs, establishing a single source of data, setting budgets and goals, and conducting regular progress meetings. Remember, these meetings are not just about monitoring performance; they're an opportunity to foster collaboration and empower your managers to help your restaurant business succeed.
Next Steps
Discover a New
Level of Insights
Elevate your business with our free demo and discover the transformative potential of our product.